Huang/Zheng claim women's doubles title at Denmark Open******
ODENSE, Denmark, Oct. 24 (Xinhua) -- Chinese shuttlers Huang Dongping and Zheng Yu beat second seeds Lee So-hee and Shin Seung-chan of South Korea here on Sunday to claim the women's doubles title at the BWF Denmark Open.
The newly-paired Huang and Zheng continued to surprise since shocking Tokyo Olympic champions Greysia Polii and Apriyani Rahayu of Indonesia in the quarterfinal. They won the final in straight sets 21-15, 21-17.
"I'm really happy to win the title with my new partner. Frankly speaking, I did not expect to go as far as the final, or even to win the title," said Zheng. "I was very surprised to win the matches one after another. The coach and Huang have always given me confidence to keep fighting. I tried many new tactics in the final and they worked."
Having collected Sudirman Cup, Uber Cup and Denmark Open titles, Huang had won all her matches except the mixed doubles semifinal.
Huang told Xinhua she hoped to challenge herself to see if she could continue to improve after three consecutive tournaments.
"Honestly, I think I can go on fighting. I'm always thinking how to play the game under exhausting scenarios," said the Tokyo Olympic mixed doubles champion.
"It was a perfect tour for me in the past few weeks, though I lost the mixed doubles semifinal here in Odense," added Huang. "But winning most of the games is actually the proof of my power. I'm lucky to win these titles."
Elsewhere, Tokyo Olympic champion Viktor Axelsen shone at Odense Sports Park by beating world No. 1 men's singles player Kento Momota 20-22, 21-18, 21-12 in their final clash.
"Obviously Kento is really strong opponent, a fantastic player. The first set was tough for me mentally and physically. I thought I should take the chance to grab the first set, but Kento played a really stable game," said the Dane.
"In the second set, I was thinking, 'Oh no, not again.' But then Kento was a little bit relaxed in the second set and struggled a little bit in the third," added the Odense-born shuttler. "It goes up and down in a match like this one when you are so close and playing against a great player."
The 27-year-old told Xinhua that beating Kento in the final on home soil was a dream come true. "After the Olympics, I could have laid back a little bit, but my goal is to reach the highest level I can."
Elsewhere, Japanese shuttlers dominated the finals by winning the women's singles, the men's doubles and the mixed doubles.
An Se-young took the first set 21-18 against second seed Akane Yamaguchi, who fought back and took a nail-biting second set 25-23. The fifth-seeded South Korean retired while trailing 16-5 in the decider to Yamaguchi.
Takuro Hoki and Yugo Kobayashi smashed Denmark's Kim Astrup and Anders Skaarup Rasmussen 21-18, 21-12 to win the men's doubles title.
Fourth-seeded mixed doubles pair Yuta Watanabe and Arisa Higashino overwhelmed second seeds Dechapol Puavaranukroh and Sapsiree Taerattanachai of Thailand 21-18, 21-9. Enditem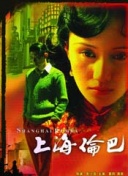 西安地铁9号线 今起新开通两车站三个进出口******
新闻记者11月19日从西安中铁集团城市轨道有限责任公司掌握到,为便捷众多群众及地铁站旅客方便快捷的交通出行,西安地铁站9地铁线田王站A口,东三岔站B1、B2口将于11月20日宣布交付使用。
据了解,田王站及东三岔站的首末班时间为:田王站往秦陵西方国家向的首班时间为6:39、末班时间为22:09。田王站往纺织城方位首班时间为6:59、末班时间为22:59。东三岔站往秦陵西方国家向的首班时间为7:04、末班时间为22:34。东三岔站往纺织城方位首班时间为6:34、末班时间为22:34。
西安地铁站9号线北起纺织城站,东到临潼区秦陵西站,路线总长25.29千米,共设地铁站15座(在其中转乘站3座),均为地底线,已于2020年12月28日启用经营。与已经营的西安地铁站1地铁线在纺织城站转乘。该路线的启用经营大大缩短了西安临潼副区域中心城市与西安市区的时光间距,对推动西安临潼社会经济转型发展完成跨越式发展具备核心实际意义。
来源于:三秦都市报。
编写:杨蓓蕾。
【彩神8_彩神8app_彩神8app官网下载👉👉十年信誉大平台,点击进入👉👉 打造国内最专业最具信赖的彩票平台,为您提供彩神8_彩神8app_彩神8app官网下载用户登录全网最精准计划软件,APP下载登陆,强大的竞彩网上推荐!!】
Chinese youngsters look to challenge Olympic stars at gymnastics worlds******
By sportswriter Wang Zijiang
KITAKYUSHU, Japan, Oct. 17 (Xinhua) -- None of China's Olympic star gymnasts will compete at the World Championships but their young peers have set their sights on the Paris Olympic Games in 2024.
Ye Zhennan, China's team manager, said that the 10 young athletes already have the capability to challenge the established stars like Japan's all-around Olympic champion Daiki Hashimoto and all-time great Kohei Uchimura, who was born here 32 years ago.
China claimed three gold, three silver and two bronze medals to top the medal tally at the Tokyo Olympic gymnastics competition. But the Chinese team decided to leave the stars at home and send 10 second-tier players to the world championships, which is slated for Oct. 18-24.
"After the Tokyo Olympics, all the gymnasts took part in the Chinese National Games in late September. They need to take a break," Ye said.
The strength of the young gymnasts can hardly be underestimated and Ye predicted that some of them will definitely shine in Paris and they have shown their potential at the Chinese National Games.
On the men's side, Shi Cong is a member of the team champion of Jiangsu Province. Hu Xuwei won the horizontal bar gold, Huang Mingqi was the vault champion and Zhang Boheng took the bronze in the floor exercise.
"Zhang Boheng has made impressive progress in the all-around event," Ye said. "If he plays his best, he can pose some threat to Daiki Hashimoto."
In the women's team, Wei Xiaoyuan was the biggest star at the Chinese National Games winning the all-around gold. Luo Rui helped Guangdong Province win the team title. Qi Qi took two bronzes in the team and vault events. Li Shijia, who will be the first to show up on the opening day's competition here on Monday, finished fourth in the balance beam.
More than 300 gymnasts from 56 countries and regions are competing for 12 sets of medals - seven for men's and five for women's events, at the World Championships.
Headlining the competition are five newly-minted Olympic gold medallists Hashimoto, Brazil's Rebeca Andrade, South Korea's Shin Jeahwan, and a pair of Russians Angelina Melnikova and Vladislava Urazova.
"This event is nearly unparalleled in gymnastics," said FIG president Watanabe Morinari, who was also a Kitakyushu native. "Not for 25 years has a World Championships been held in an Olympic year. Japan is thrilled to welcome back the Olympic stars as well as the talented newcomers who will battle for the titles."
Although being held under difficult conditions due to the global pandemic, Norifumi Yamamoto, president of the local organizing committee, is looking forward to hosting the historic championships.
"We are under the threat of COVID-19, but we are sharing our great sport of gymnastics with the world," he said. Enditem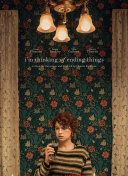 呼声回应|互助路立交桥东北地区城市广场公厕常常关掉 碑林城管:提高更新改造******
  近日,有人拨通华商报24钟头新闻热线029-88880000体现,称西安互助路立交桥东北地区城市广场上面有座公厕,但常常关掉,在城市广场上休闲娱乐锻练的大家很不方便。
  华商报向西安碑林区城管执法和行政执法局出函资询后,接到回函称,该公厕应用的是微生物菌种解决相关先进设备,因使用时间较长,易造成相关难题,造成公厕发生无法应用的状况造成。加上公厕臭味大,因而方案对于此事公厕开展增强更新改造。
  在这段时间,相关管理者已贴到通告,由该点往北徒步300米,长乐市生态公园大门北端有一座公厕,该公厕正对面互助路高架桥下,也是有一座公厕。
  华商报新闻记者 马群。
来源于:华商网-华商报。
编写:方方正正。
金垭机场新航线开通!达州已通航国内21个城市
1.男子将保险柜伪装成垃圾放在垃圾桶旁边,24万现金被人捡走
2.立陶宛官员率团访台,外交部:坚决回击
3.8人拿到"入场券",谁会成为英国新首相?
4.陈都灵穿黑白条纹裙配珠宝 贵气优雅好迷人